There are thousands of new games released to mobile app stores every day, and only a tiny percentage make it to a featured spot for even their specific sub-categories. As a result, the vast majority of mobile games will not succeed without an effective marketing campaign.
How does marketing for mobile games work?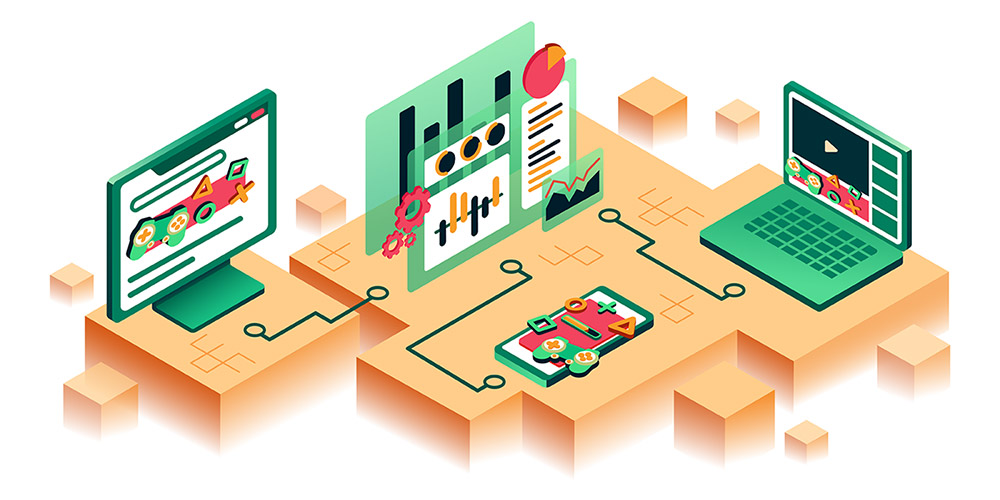 Mobile games can be promoted through a wide range of marketing channels:
Paid social media ads;
In-app ad placements;
Advertising networks;
Youtube ads and sponsored videos.
List of required components for marketing
The usual list of required parts should be prepared to start and proceed with marketing on mobile markets.
CREATIVES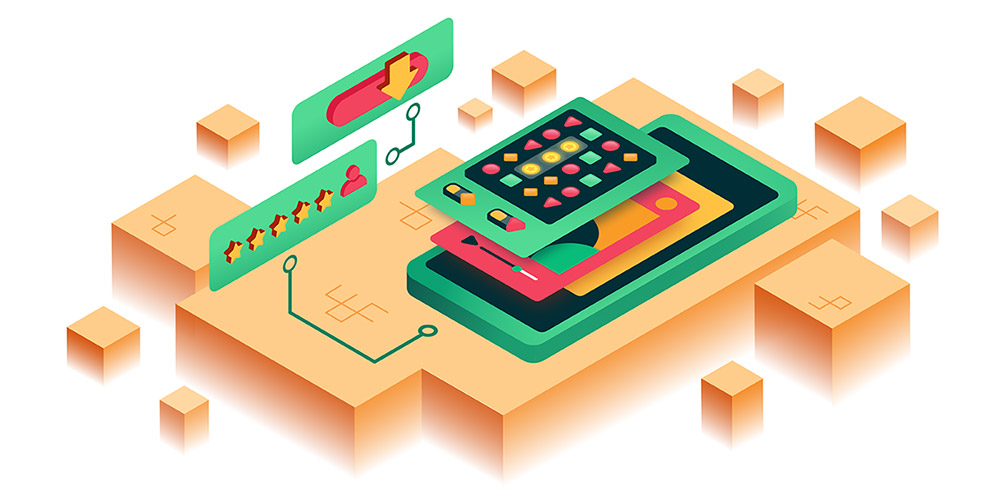 Creatives are the images and videos used on your game's store profile and elsewhere to promote it, a bit like trailers. If you were selling a physical retail game, the creatives would be the screenshots on the back of the box. Since you are selling your game on a digital store, you can include video and screenshots to demo the game's key features and show some highlight gameplay to show potential players why they should pick up your game.
Creatives usually contain a mix of screenshots and videos from real gameplay and pre-rendered video and images, often annotated to explain further the features being shown off.
ASO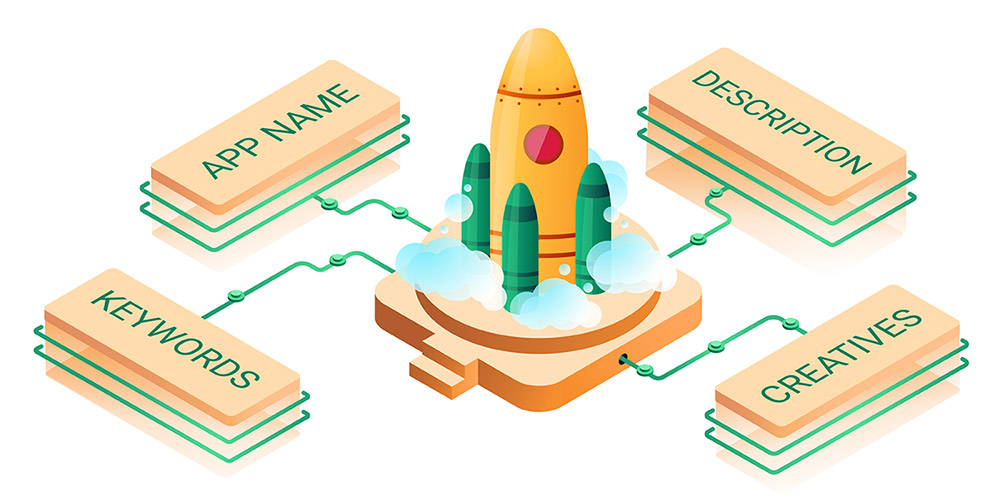 App Store Optimization, or ASO, is like Search Engine Optimization (SEO) but for mobile games. It covers the best practices for creating a game title and store description and picking the right keywords to ensure competitive search ranking for the right search terms and product categories.
USER ACQUISITION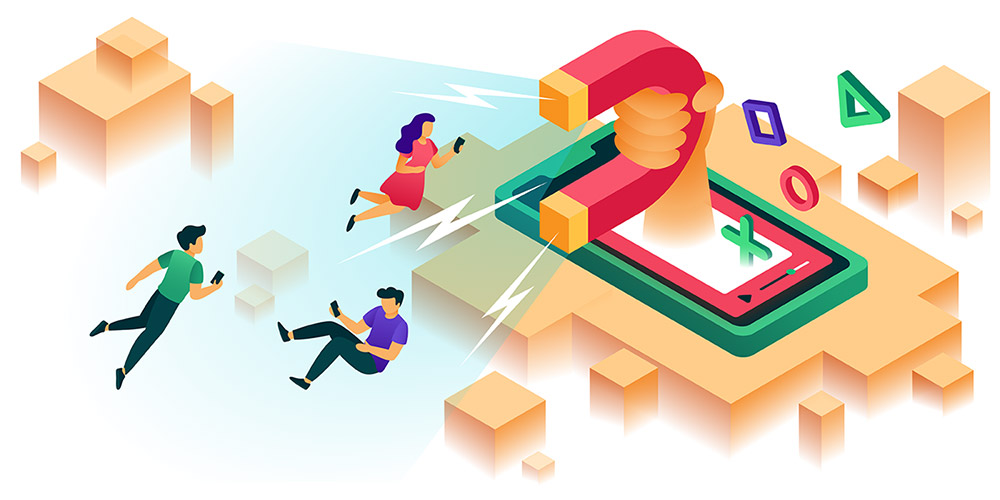 User acquisition is the process of buying impressions via ad networks to put your creatives in front of new users. These let you reach users of other apps and services that your ad network has access to, as well as social media and content sharing sites like Youtube and Twitch.
Besides attracting new users directly through these ads, user acquisition is also important for setting your game up for more organic growth. The increased views and downloads on your game's store are an important factor in deciding your search ranking and visibility on the store.
What're marketing campaigns?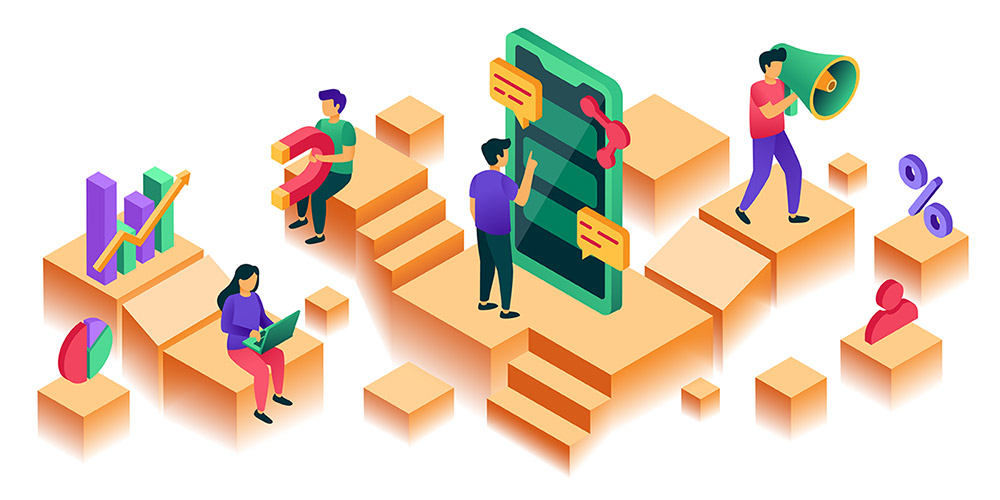 A marketing campaign is a way of structuring your approach to user acquisition to target specific user demographics. Showing everyone the same ad every time is rarely the best approach. Instead, marketing campaigns let you show different ads to specific groups based on their interests, location, age, and almost any other demographic information. They also let you show a progression of ads to each user, so you can promote different features with each ad or develop a narrative across multiple ads.
Ways of mobile games promotion
There are several options to make everything listed above. Some options include collaboration with professionals; some of them include doing the same alone. The main difference is that the collaboration with professionals costs money or % from the profit but is less risky. On the other hand, doing everything independently will save money but will be riskier.
WORK WITH GAME PUBLISHERS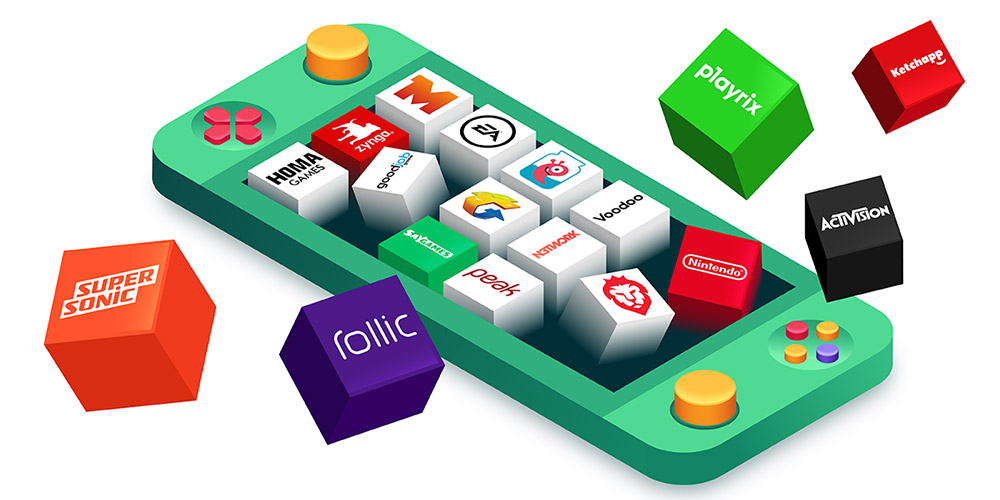 Game publishers specialize in promoting and releasing games made by other companies. They have the tools, experience, and strategy to help you launch your game successfully and established advertising network connections. They might also be able to promote your game via other games they have already published. Depending on the publisher you work with, they can also help with other aspects of releasing a game besides marketing, such as helping you get better deals for online servers, customer support, and help to resolve technical launch issues and problems with the app store.
Publishers are usually paid with a cut of your total revenue from the game. However, they may also want to establish exclusivity for your future games or exert some control over the project, particularly about app monetization. While an exclusivity deal can signify that a publisher sees potential in you as a developer, you will be in a much better position to negotiate this after a proven successful release.
WORK WITH MARKETING AGENCIES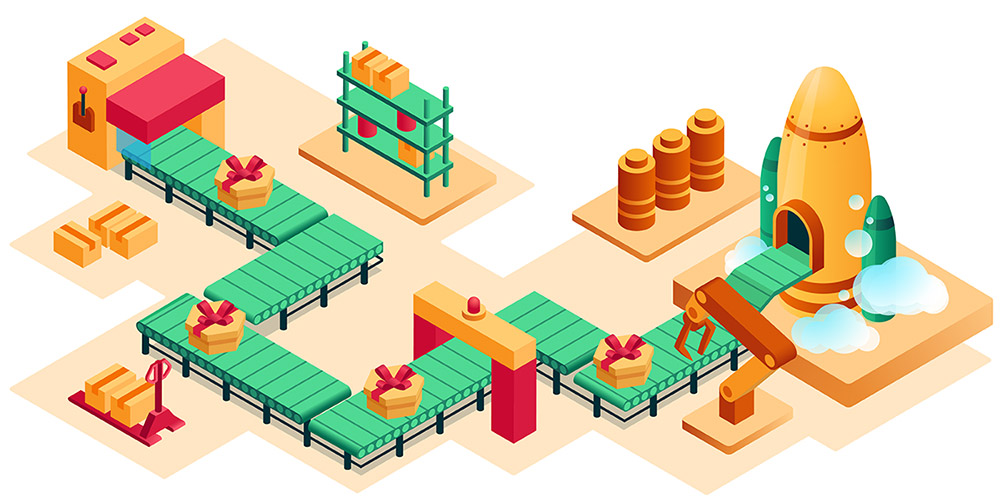 Marketing agencies are similar to publishers, but they only assist with marketing and promotion and won't provide any help or resources to launch the game. Working with a marketing agency instead of a publisher usually means you will retain full creative control over your project. Depending on the agency, you may not have to share your revenue either, as marketing agencies are usually paid by a monthly or per-service rate.
GAMES PROMOTIONS YOURSELF OR USING INTERNAL RESOURCES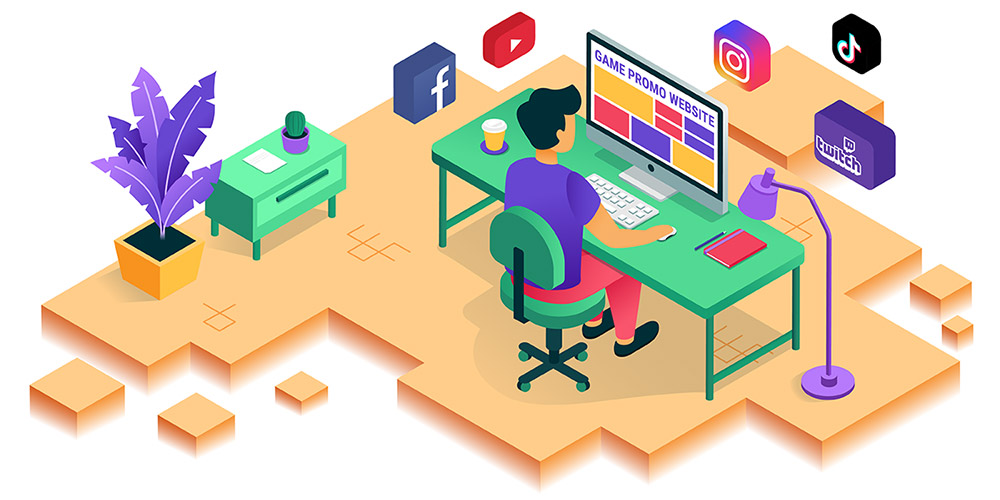 Marketing is a task that requires a lot of time and knowledge to get right. You can try to do it yourself, but don't underestimate the task. There are much complex analytics to monitor and ad systems to learn, and that's before you even start to figure out how to use those tools effectively and get results.
Developers can succeed with this approach if they already have an established audience they can reach through apps and games they have published previously and mailing lists of active users they can contact. However, if you are building an audience from scratch, self-promotion is probably too much to handle while also working full-time on developing your game.
Budget for marketing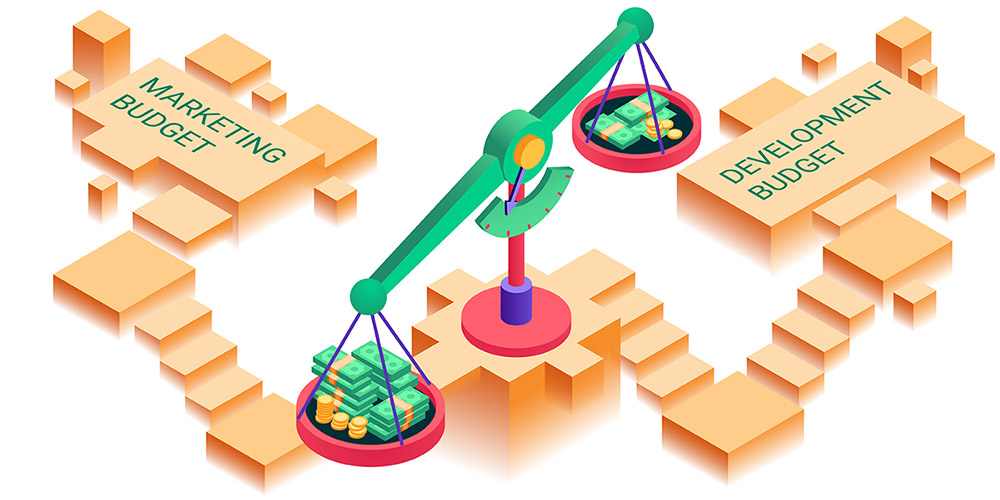 Your marketing budget should be considered right from the very beginning of your project. Besides the push to establish a player base from launch day, it is important to set funds aside for post-launch user acquisition to ensure continued growth and offset customer churn. As a game developer, you probably want to focus all of your resources on making the best game you can, but this could create a great game that nobody knows about.
For example, the social deduction mobile game Among Us exploded in popularity last summer, but it was originally released back in 2018. Thanks to a lack of marketing at its initial launch, the game only enjoyed a small, dedicated community of players before popular streamers introduced it to their audiences last summer. While this story has a happy ending, without the lucky break of streamers providing word-of-mouth marketing, the game was on track to fade into obscurity despite its strengths.
Useful tools for mobile games marketing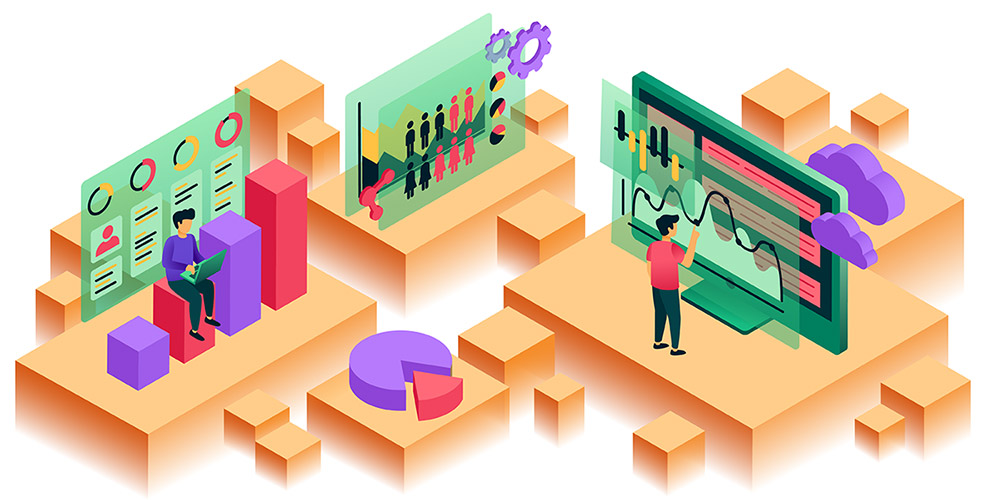 AppsFlyer
AppsFlyer simplifies and visualizes complex marketing analytics data, which can be particularly useful for understanding your performance and what to prioritize if marketing is not your usual forte. In addition, this can help you manage your budget and spent it where it will have the most impact on user acquisition.
GameAnalytics
While AppsFlyer makes it easier to see how users respond to your marketing, GameAnalytics lets you understand how users interact with the game itself, providing invaluable insights into the most popular aspects of your game and which parts need improvement to retain more users. For example, you could track:
Average play session length;
How often the average user visits the in-game store;
How frequently do players log in;
A bunch of other parameters for tracking.
Conclusion
For most developers, getting help from a marketing agency or publisher is the smart choice for attracting a larger audience to your mobile game. However, whether you decide to handle it yourself or not, it is a good idea to get familiar with the basics. This will help you give your game the best chance of standing out in the crowded market of mobile games.