Concept art
Looking for the concept art? Our team works with various graphics styles and game settings.

Nikolay Ananiev
CEO
No Six Five
"Professional and quick delivery, highly recommended."
Bow Masters
Key artwork designed for the AR game where players experience usage of physical bow in the AR world.
Check the case study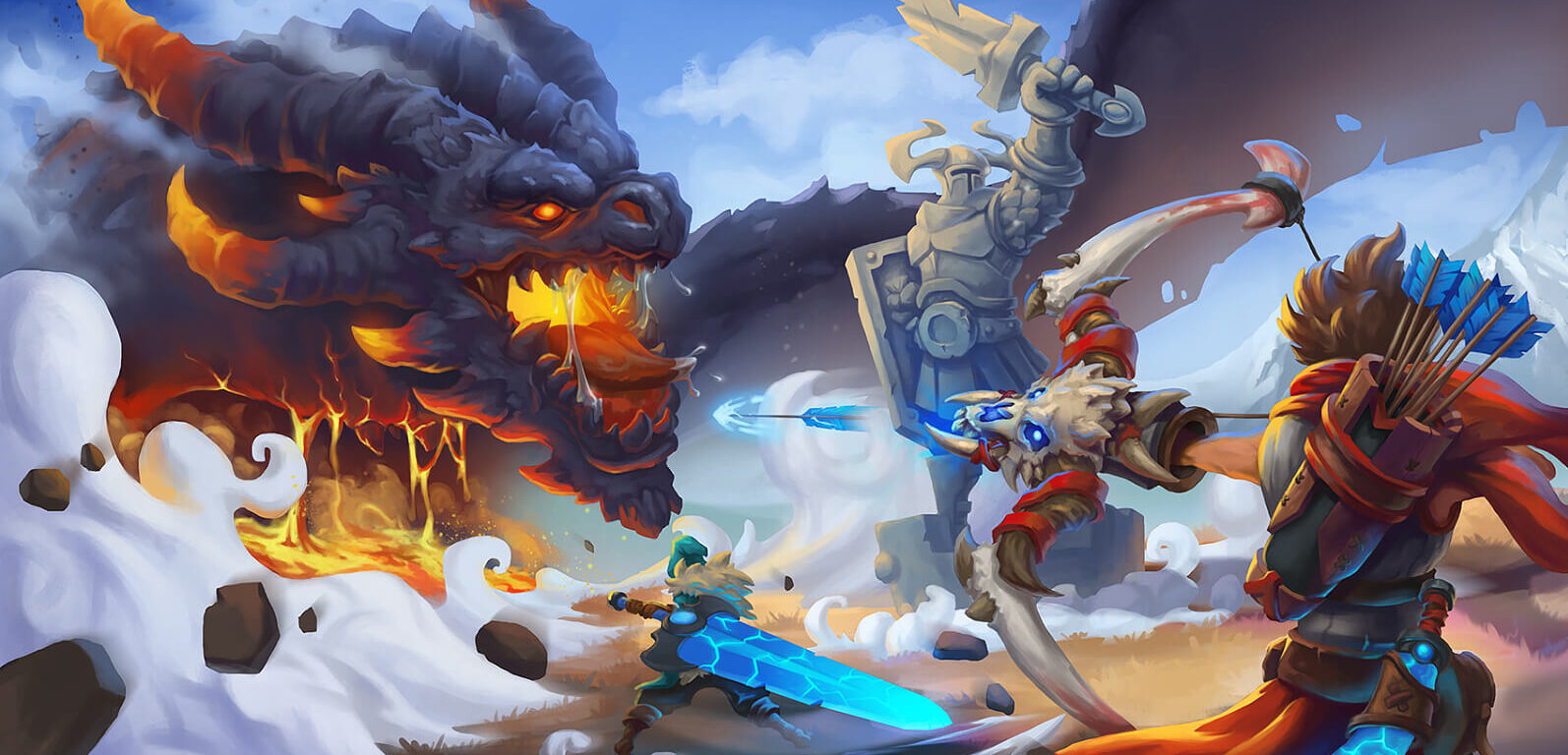 Concept Art
We create concept art for games, promotional assets, motion graphics, mobile, desktop and non-digital projects. And produce concept art for mobile games: iOS and Android, concept art for video games including PC, Mac, Apple TV and various consoles, as well as illustration and concept art for board games.
We offer a wide range of graphic styles depending on the project idea. We offer various concept art design styles such as realistic, cartoonish or casual – style can be created from scratch to suite the concept of your game. Concept art in games can be very unique or be a mix of different design styles to suite the game idea and mechanics.
When you are at the prototype stage of your idea, it's useful to visualize your mechanics by creating the basic assets; this will allow you to understand the future product more completely, its attractiveness and general direction.
View More
Once a video game is released, this concept art should also be used as a advertising material for game promotion and a press kit.
Having the team concept artists, illustrators, creative designers and art directors that create concept art for games all in-house, mobile game development company Fgfactory offers an efficient design solution without the need for third-party outsourcing.
More
Working with the still images
Our team of 2d artists covers major areas of concept art design creating ideas for game characters, environments, illustrations, pros, storyboards and more for further 2d and 3d art production.
We create game character concept art consequently allowing it to be 2d rendered or 3d modeled. Depending on project requirements, our artist team shall design characters of various styles including realistic, cartoon, casual etc. If a character will be animated then we also do game character concept art for face emotions, poses and movements like idle, walk, run, jump, attack etc.
Environment concept art is useful for 3d or 2d games that are built in big worlds, locations, areas where players explore the game, locate new objects, connect with other players and always engage with the game. Concept art and game design are performed in parallel at this stage.
Creating concept art for props is also a big part of the game surroundings and atmosphere building. The more objects are created, the more interesting they are located in the environment, better the final game world will be for players. Also never forget about random appearance of props and objects that should be coded to make the world even more realistic and interesting.
We perform style search and concept art for static in-game images that are used for game loading, menu screens, in-game shop promotions and sales. Also static illustrations are designed for game advertising and promotion in markets.
The best way to create an awesome animation, promotional video, cartoon or animated movie is to start from designing a storyboard that includes all scenes and key frames. Concept art for games video and animation allows to understand the full picture with minimal costs, ensuring all touch ups and corrections are made during the initial stage.

Let's build something amazing together.
Think we might be the right friends for your next adventure? Take a minute, we'd love to hear about your request.
CONTACT US