Web
We provide web games development services for developers, publishers and enterprises by using JS and HTML5 technologies.
Match The Ink
Web-based match 3 game built for Maybelline company to attract new customers and promote a new product.
Check the case study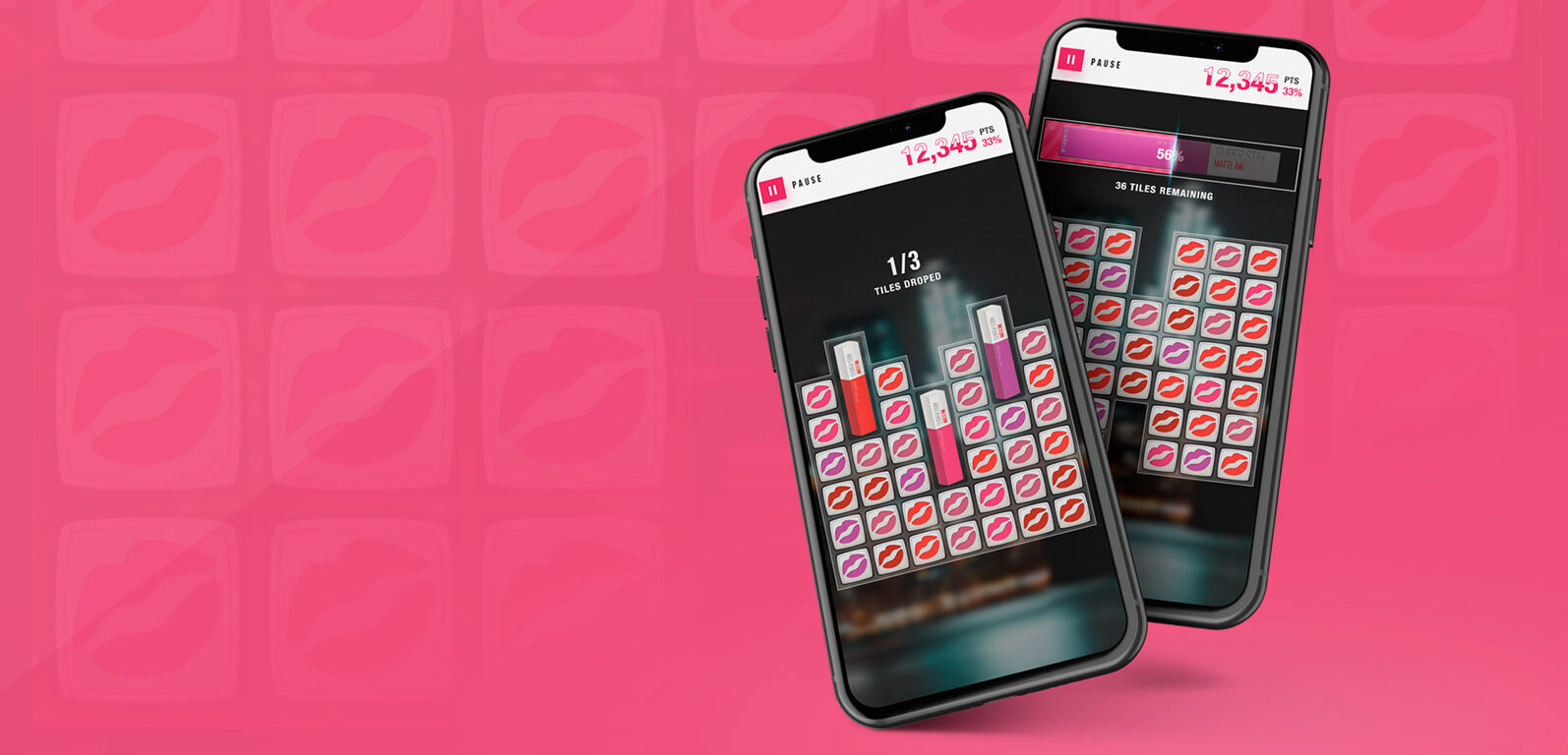 Long Game
The savings account with cash and crypto rewards that is based on short games you play to win real money.
Check the case study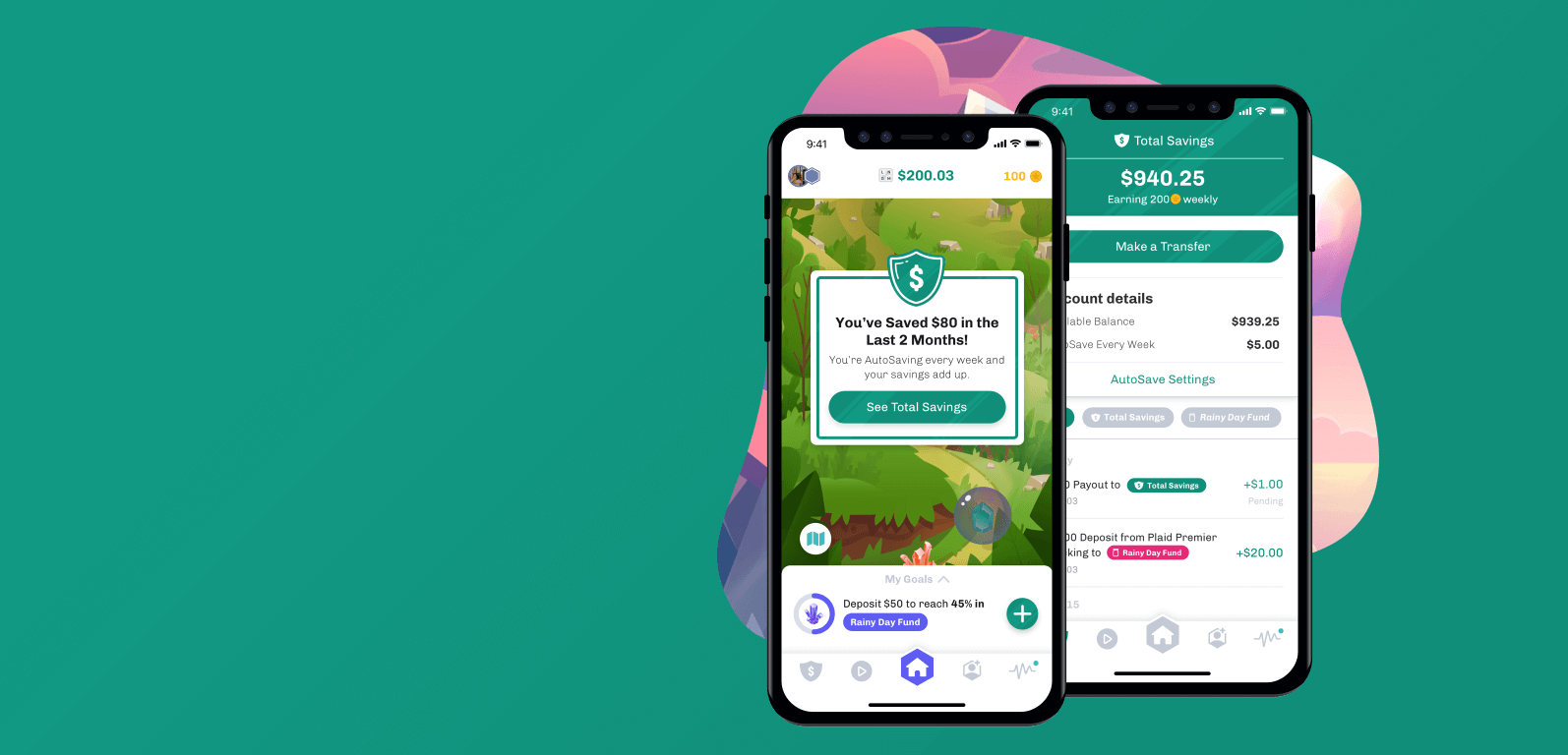 Key platforms
Fgfactory builds cross-platform games based on web technologies that are compatible with web browsers, desktop, mobile and other platforms like Facebook etc. Using cross-platform solutions like PixiJS, ThreeJS, Phaser and others we create 2d and 3d games for various business needs. Web based games are usually contains not only the front end but also the back end with server side, API and database building. We cover the whole process of building including design, programming and QA, release support and further maintenance.
Games for web browsers
Games for browsers include a very wide range of mechanics and cases of user interaction with the game and between each other. Today browser games are mostly multiplayer games for many users or the cooperation of several users who play the same gameplay together and compete with each other. Along with multiplayer games for browsers any possible game mechanics such as puzzles, arcades, races, sports games, building games, shooters and various casual mechanics are popular.
The creation of browser games is in the list of services that Fgfactory provides and includes the design and development of 2D and 3D games for browsers using the cross-platform technologies PixiJS, ThreeJS, Phaser and others. We create browser games for other developers, publishers, media companies and other businesses that use browser games as a tool to advertise products, brands, companies and attract new users.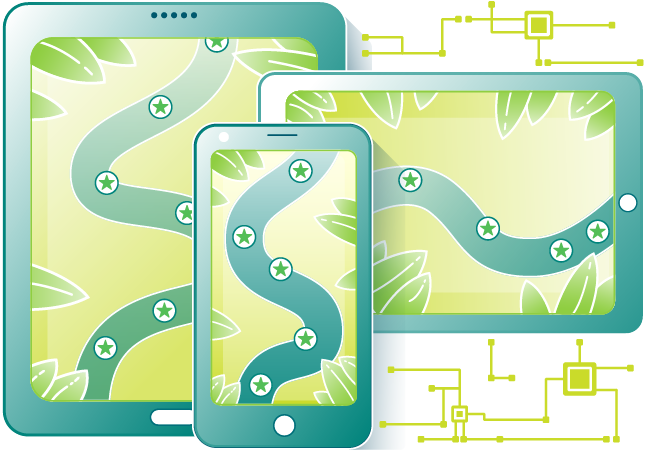 Supported on mobile
Web technologies we work with allow to port web games also to mobile devices. Thanks to the wide possibilities of technologies and optimization that our developers perform, web games work simultaneously in browsers, as standalone games on Windows or Mac and mobile devices like iOS, Android and others.
Thus creating one code we provide a game on a wide variety of platforms, devices and platforms. Of course, there are a large number of restrictions, specific conditions, optimization requirements that must be considered when porting a product to each platform. But the core game mechanics in this case remains largely unchanged.
View more web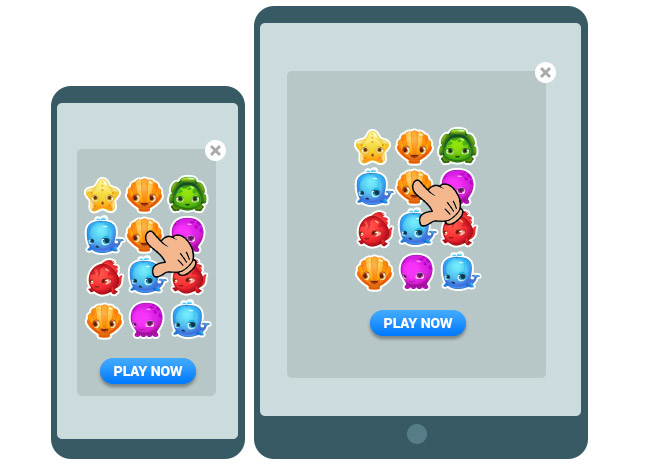 2D / 3D playable ads
Playable ad is an interactive type of advertisement, represented with a small game, that allows the user to preview the app and partly test its functionality before installation. After the user completes this mini game, he is encouraged to install the full version of the app by redirecting to the applications store. Also, it can be used to redirect users to the web site, ask them for some details or any other call to action.
Playable ads are built with HTML5, such engines as Pixi.js, Phaser.js and some others can be used. So, creating a small preview of the app using web games engines, allows the user to get in touch with basic functionality of the apps, that was built with other technologies.
View more web
Technology stack
Development Tools
Visual Studio
Unity
PhpStorm
Microsoft IIS
OpenServer
Git Bash
KDiff3
Windows Forms
Technologies
C#
C/C++
JavaScript
TypeScript
HTML5, CSS
PixiJS
PhaserJS
ThreeJS
Back end technologies
ASP.NET MVC5
Web API
AJAX
PHP
Laravel framework
.NET Framework
AWS
WCF, WPF, XML, JSON
Data base
Microsoft SQL Server
MySQL
SQLite
ADO.NET
Entity Framework
Eloquent ORM
Bug tracking
Git
MS Unit testing
VisualStudio Profiler
Xcode Tools
Redmine
Jira
Flurry
HockeyApp

Let's build something amazing together.
Think we might be the right friends for your next adventure? Take a minute, we'd love to hear about your request.
CONTACT US