In the world of animation and VFX, there are many different tools to create effects, characters, and visuals. Within this article, we'll look at some of the most commonly used programs and engines used to create these animations. These include:
Spine
After Effects
Unity
Unreal Engine
Animate
Animation and VFX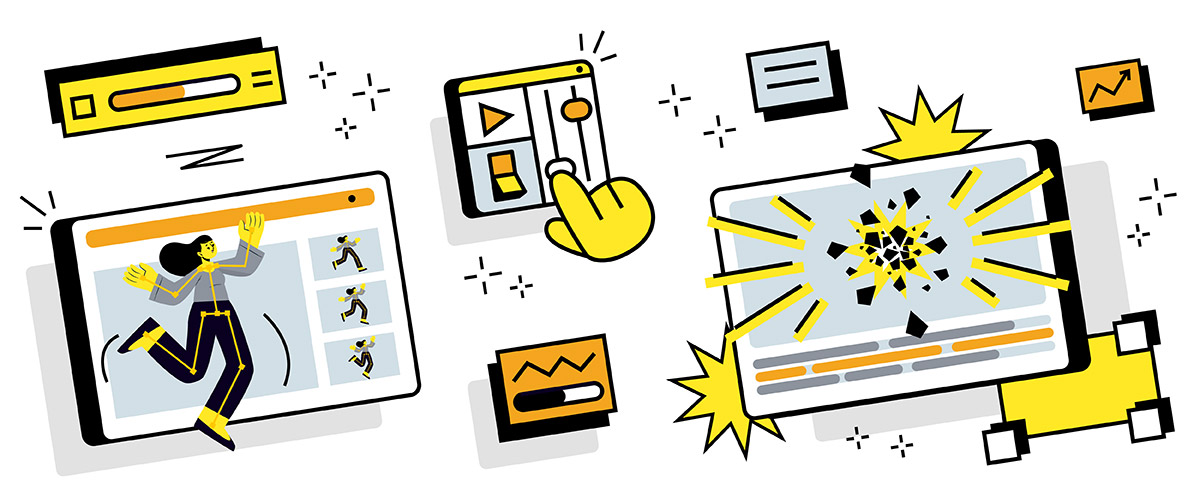 While animation and VFX may conjure similar ideas, there is a distinct separation between these terms.
Animation refers to the movements and deformation of on-screen figures. Traditionally, images would be painted or drawn by hand on celluloid sheets for film and television. Nowadays, animations are made with CGI (computer-generated imagery), creating either 2D or 3D moving images.
VFX (visual effects) refers to the image creation process where the designer creates or manipulates effects, particles, explosions, etc. Thanks to affordable and easy-to-use software, computer-generated VFX is becoming more accessible to independent and beginner game designers.
As such, VFX and animation creation require two different approaches. While there are numerous tools available, your preferred software depends on your requirements, visual style, and future engine implementation necessary later in the process.
Spine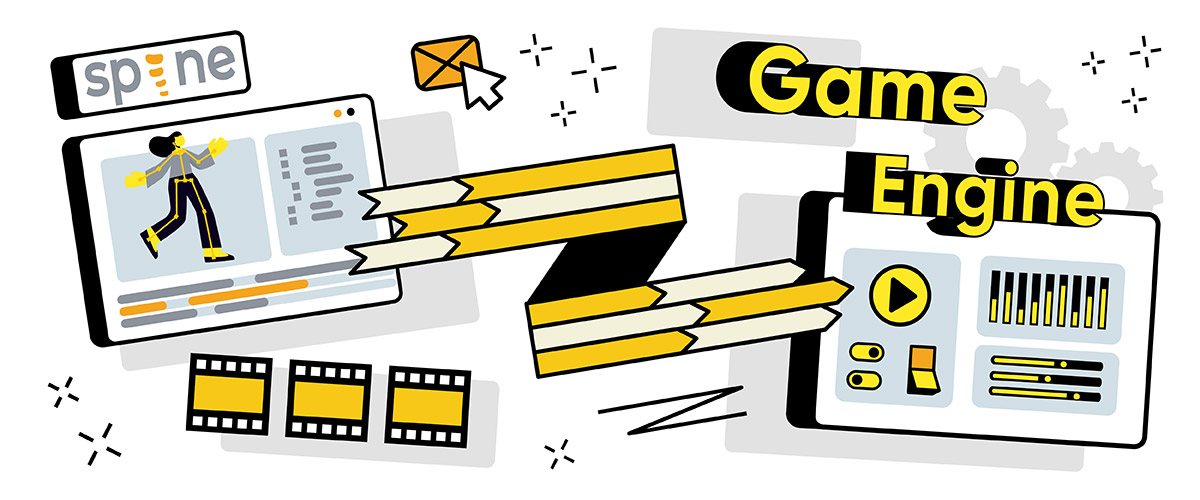 Spine is an excellent program for animating characters, backgrounds, and objects. The program lets you work with bones or mesh. As such, you create a pseudo-3D animation (often referred to as 2.4D animation) with one or several images.
In addition, Spine is a reliable piece of software that works exactly as you'd expect – no stability or speed issues. The interface is flexible and easy to navigate. Spine also integrates with well-known engines such as Unity, giving you plenty of options and avenues to explore when designing a game. That being said, Spine does not integrate with less popular engines.
The software also lets users incorporate cuttings from graphic edits such as Adobe Illustrator and Photoshop using a dedicated plug-in, allowing for a no-nonsense workflow using programs better suited to particular tasks.
After Effects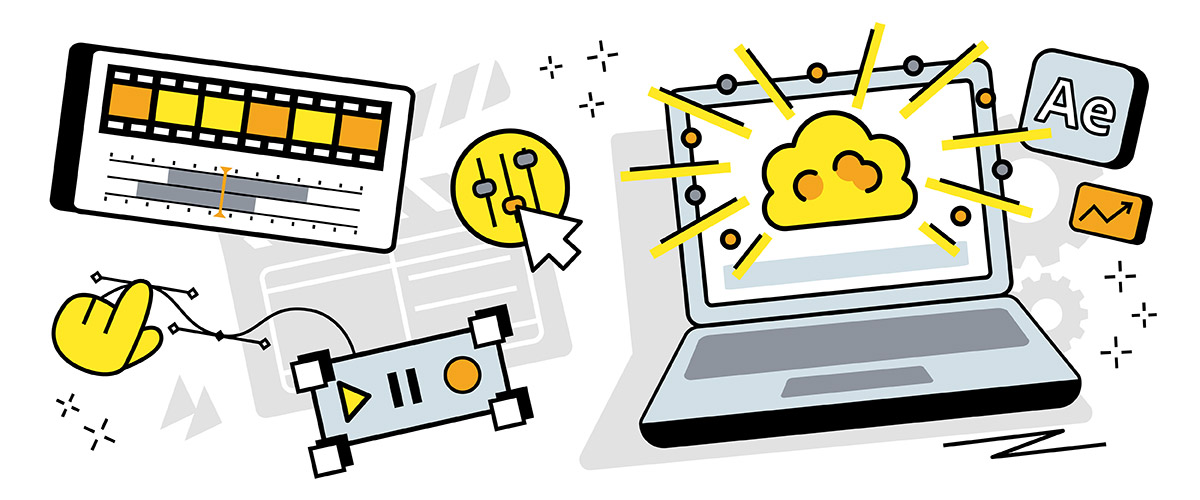 After Effects is better-suited to visual effects and working with particles. The platform is also good for manipulating and working with shape animations such as explainers and infographics. After Effects integrates with various third-party rig plugins (Rubberhose, Duik, etc.) so you can work with a character. However, the platform does not let you work with mesh or skeletons like Spine.
After Effects exports come in a sequence of frames. You can also use the Bodymovin plugin, but this is unreliable and restrictive. In fact, numerous external plugins can make this software crash.
Also, After Effects may not be the most beginner-friendly platform. There are many VFX features that may confuse less experienced designers. The program also uses a substantial amount of RAM.
However, After Effects can handle a wide variety of complex editing tasks and there are plenty of online tutorials to help new users get to grips with the software.
Unity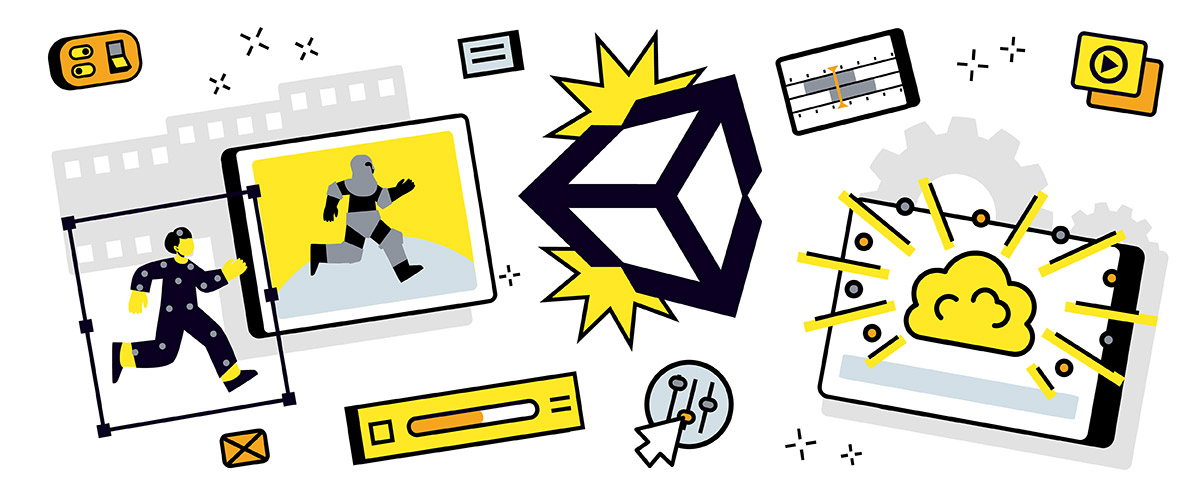 Unity offers a flexible VFX editing experience and a user-friendly interface, which appeals to beginners and experienced designers alike. The engine features numerous easy-to-use VFX and animation tools such as the Shader Graph, Particle System, VFX Graph, and Unity Timeline to create cutscenes.
Also Unity has everything you need to create a game from the ground up. Many developers use Unity to prototype their games or simply create interactive visualizations. The program also lets users write their own codes and import game assets.
While some Unity subscriptions may be on the expensive side, there is a free version available for new developers and students who want to get started in VFX and animation.
Unreal Engine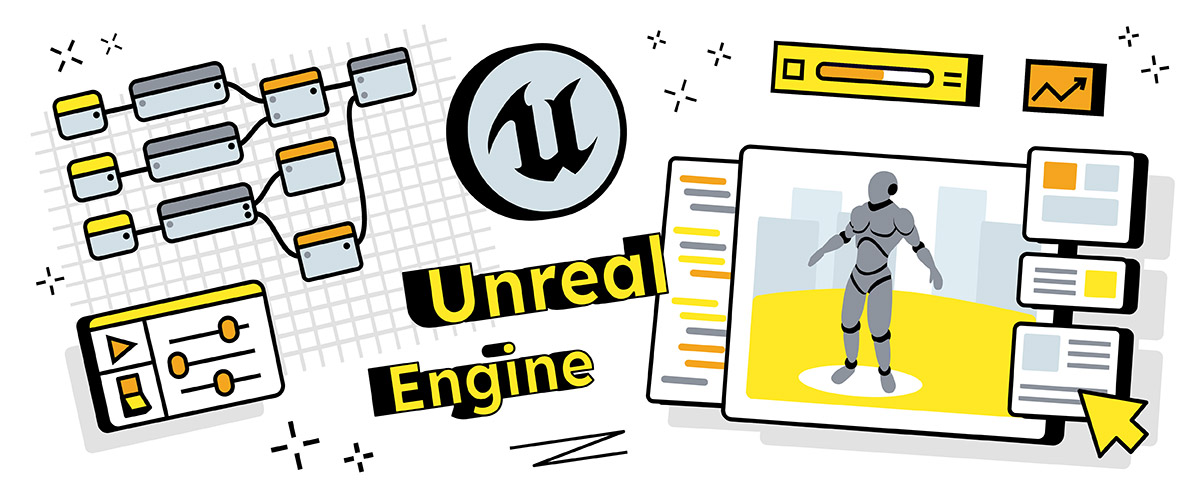 Unreal Engine is one of the most popular engines for indie and AAA gaming projects. In fact, this engine is responsible for some of the most popular games of the last 20 years, including Bioshock, Batman Arkham City, and Gears of War 3.
When using this platform, you can expect quality, subtlety, and optimization. Unreal Engine offers many tools that allow you to create stunning graphics and VFX, including the Niagara Particle System, Sequencer, Blueprints, and Nanite. You may never need to use many of Unreal Engine's tools to create a game, but they may come in handy if you want to get creative.
Unreal Engine has plenty of online tutorials, an extensive wiki, and regular streams to help users find their way around the platform. In addition, an active community of designers and programmers are on-hand to discuss the engine and how you can use it to bring your games to life.
Animate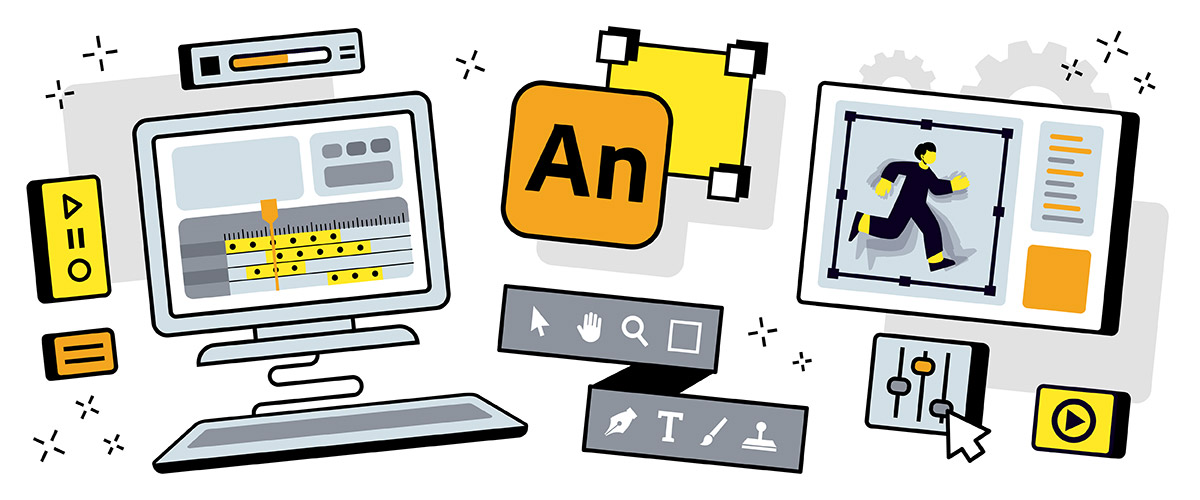 Developers of a certain age may know Adobe Animate under its previous moniker, Adobe Flash. Many programmers use Adobe Animate to create 2D animations for interactive ads and AR, VR, and browser-based games.
Adobe Animate is included with an Adobe CC subscription. If you've used Adobe software before, you should have no issue with the user interface. The software features an extensive asset panel with effects and sounds, plus comprehensive rigging for characters. Adobe Animate also has numerous export formats and plenty of video tutorials to help you get started.
While the software requires programming in Javascript, HTML5, or ActionScript for interactive animations and you need Photoshop or Illustrator to create better graphics, Adobe Animate is beginner-friendly and capable of producing fantastic 2D animations.
Conclusion
The choice of software for creating animations and effects is always closely related to the tasks to be solved, the technical features of the project, the target platform of the future product, and the required performance. If you need advice in choosing the right software for animation and VFX, or any assistance, please write to us with your questions. We will be happy to assist.