When promoting products and developing brand loyalty it is crucial to take care of customer experience. One effective strategy to achieve this is through gamification mechanics that allow businesses to create an engaging environment that keeps customers coming back for more and increases brand loyalty.
Web browsers and mobile devices are major platforms for integrating interactive games for customers. These platforms offer convenience and accessibility to a wide range of users, making them ideal for reaching a large audience. However, stand-alone and console-based branded solutions have seen less usage and popularity in recent years. These customer engagement options require specific hardware and may not be as accessible to the general public. Additionally, a separate niche is occupied by user experiences built for AR and VR devices. These immersive technologies provide unique and interactive gaming experiences that can further enhance gamification in business strategies.
Types of Gamification Mechanics
Overall, gamified ways to increase customer engagement can be categorized into four types: interactive experience, competition, collectibles, and premium content. These mechanics provide a unique and effective way to increase customer engagement and promote products. By incorporating interactive experiences, competition, collectibles, and premium content, businesses can create an engaging environment that keeps customers coming back for more. So let's review each gamification type and its game mechanics options.
Interactive Experience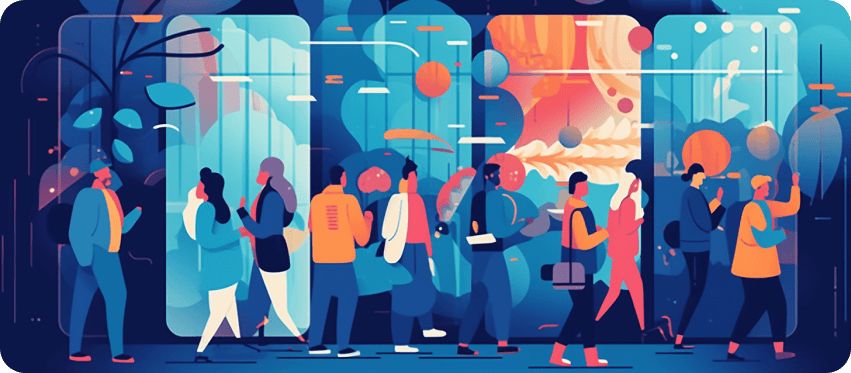 Interactive experience mechanics involve creating immersive experiences for customers. This can be achieved through branded games, quizzes, surveys, and interactive videos that allow customers to actively participate in the brand's story and others. By offering customers a chance to engage with the brand in a fun and interactive way, it increases their interest and investment in the product.
Branded games present a custom opportunity for businesses to engage their guests and buyers in a fun and interactive way. These games, whether full-sized or mini, can be designed to include any popular game mechanics or a variety of such mechanics such as puzzles, memory games, wheel of fortune, or quick reflex challenges, thus catering to a wide range of preferences. By leveraging gamification mechanics, businesses can create compelling experiences that not only entertain but also develop brand fidelity. Moreover, gamification in business has been shown to drive user experience and retention, making it a valuable strategy in in today's market saturated with marketing. Thus, integrating branded games provides an innovative approach to customers and their feedback about a brand.
Interactive quizzes related to the brand or product. The gamification of business strategies, such as the creation of interactive quizzes related to a brand, its services, or its products, is an innovative way to engage customers. These engaging actions not only provide entertainment value but also serve as an educational tool, improving customer knowledge about the brand or product. The system of awards and encouragement for correct answers further motivates customers to complete, thereby enhancing the retention. Thus, integrating gamification for business is an effective way to stimulate customer interest and loyalty while promoting an in-depth understanding of the product or service.
Interactive videos provide an immersive and engaging experience that goes beyond traditional passive viewing, and allow customers to make their own decisions when watching. Through these videos, customers can follow a story-based narrative and make decisions at certain points, influencing the outcome of the video. This level of interaction not only keeps the viewers engaged throughout the video but also allows brands to promote their goals and messages in a more specially made and targeted manner.
Competition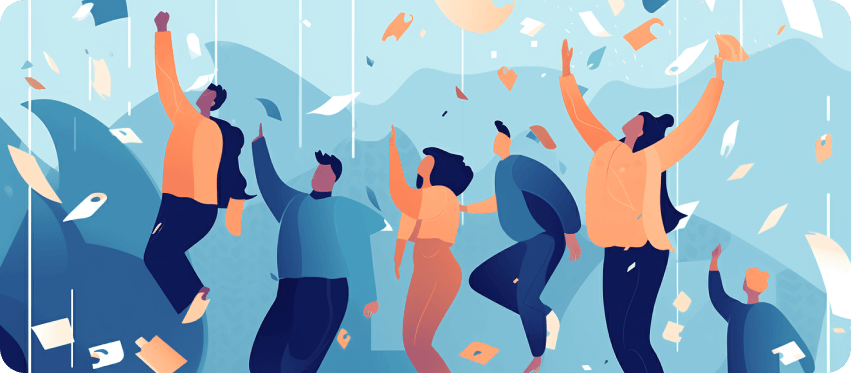 Competition is another type of effective business gamification to increase customer engagement. By introducing leaderboards, challenges, or rewards for achieving certain milestones, businesses can encourage healthy contest among customers. This mostly motivates them to continue using the interaction with a brand. Competitions can be designed to encourage replays, referrals, or social sharing, further increasing customer relations with a brand and expanding its reach.
Leaderboards could serve as an effective tool in creating a competitive environment that promotes customer engagement. By creating competitive-like activities with leaderboards, brands can effectively display the top-performing customers based on their engagement or other relevant metrics. This approach encourages higher participation and offers recognition to those who actively participate. Thus, through the strategic use of leaderboards in customer engagement brands can elevate customer experience, engagement, and retention.
Daily Challenges. Presenting customers with daily challenges or tasks is a proven method to foster regular engagement and promote repeated visits. This approach not only encourages daily interaction but also fosters repeat visits as customers are motivated by the prospect of rewards. This approach to customer engagement and retention is increasingly being recognized for its effectiveness in marketing strategies, offering a unique combination of entertainment and brand interaction.
Tournaments encourage users to explore products and take part in short or long-term promotional events. Doing the shopping process more interactive, tournaments are not only able to increase customer engagement but can also affect the desire of users to win and achieve better results. Moreover, these challenges can be tailored to fit the company's marketing goals, whether it's promoting a new product, improving brand visibility, or enhancing customer retention.
Social and Collaborative Challenges require customers to complete tasks or share their achievements with friends, promoting social interaction and generating word-of-mouth buzz. Also organize collaborative challenges or group activities where customers can team up or compete against other teams, fostering social interaction and a sense of community.
Collectibles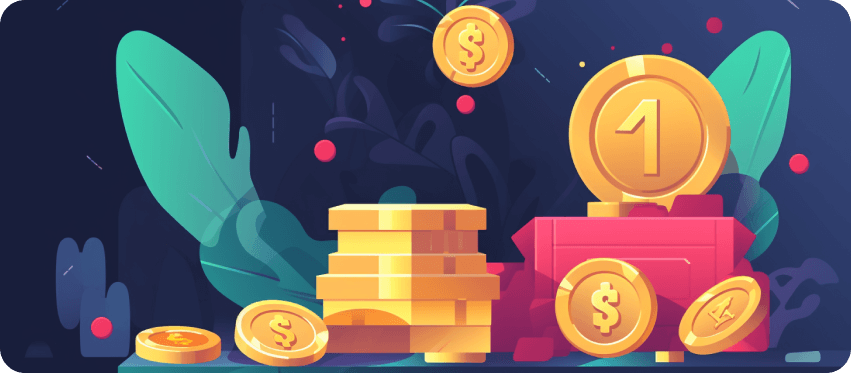 Collectibles mechanics involve creating a sense of exclusivity and achievement by offering customers the chance to collect virtual or physical items related to the brand. These collectibles can be earned by completing certain tasks, collecting points, or reaching specific milestones. By offering unique and desirable collectibles, brands can incentivize customers to actively engage with their products and services.
Points System. This gamification for businesses encourages customers to carry out specific actions or make purchases in order to earn points, which can then be redeemed for rewards or discounts. This not only motivates repeat purchases but also fosters a sense of achievement among customers. Branded games not only provide entertainment but also serve as an innovative way to promote products or services while simultaneously allowing customers to earn points.
Virtual Currency. This gamification mechanics is based on the virtual token system integration that's focused on earning virtual currency through multiple activities, including participation in branded games, completing certain actions, challenges, tournaments, and more. Once accumulated, these tokens provide customers the opportunity to unlock premium content, gain access to exclusive features, and make purchases within or outside the platform.
Badges/Achievements. While completing certain tasks, reaching milestones, or demonstrating loyalty, brand customers can be recognized with achievements and badges. This path serves a dual purpose – it provides users with a sense of accomplishment and validation while enabling businesses to increase customer engagement.
Customer-oriented Rewards. By leveraging data on customer preferences, purchase history, and interaction patterns, companies can tailor rewards and offers that are personalized and resonate with individual preferences. This high degree of uniqueness not only drives customer satisfaction but also promotes repeatable customer actions, thereby contributing to sales growth.
Surprise Rewards. By integrating gamification mechanics into the business model, companies can surprise their customers with unexpected rewards, discounts, or freebies at various touchpoints in their journey. This strategy not only creates moments of delight for the customers but also reinforces their engagement with the brand.
Virtual Collectibles or digital items is one of most emerging trends that have gained significant traction. These digital assets can be acquired and traded by customers, adding an element of gamification to the brand experience. By creating a sense of scarcity and exclusivity, businesses can foster customer engagement and loyalty, as customers strive to collect and trade these unique digital assets. This not only adds an element of fun and excitement for customers but also provides a new revenue stream for businesses, as customers are willing to pay for these virtual collectibles.
Premium Content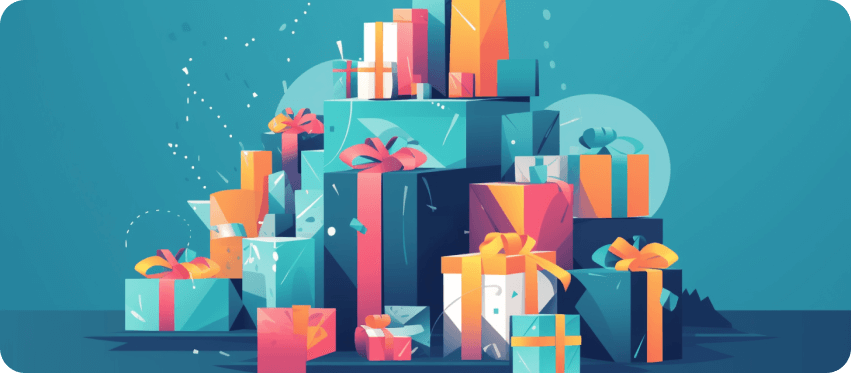 Premium content mechanics involve providing customers with exclusive access to additional content or features in exchange for their efforts and time spent with the brand. This can include early entrance to new content, personalized loyalty programs, or access to exclusive content. By offering premium content as a reward for interaction, brands can increase customer loyalty and encourage ongoing interaction with their products.
Unlockable Content. Another effective way how to increase customer engagement is by providing exclusive content, unlocking new content and product features, or special offers that customers can get by reaching certain milestones or completing specific actions. By creating this sense of exclusivity and reward, customers are encouraged to actively engage with a brand and products. Offering special discounts or early access to new products can also incentivize customers to `stay engaged and continue interacting with a brand.
Tiered Loyalty Programs can be an effective strategy for businesses to enhance customer engagement and foster brand loyalty. By incorporating elements of gamification in business, such as progression through different levels or tiers, customers are motivated to actively participate and engage with the brand. As customers progress through the tiers, they are rewarded with increasing benefits and access to more unique content, creating a sense of exclusivity and value.
Integrations
When it comes to integrating gamification mechanics into brands' marketing strategies for promotion and customer engagement, there are two general options to consider.
The first option is to build custom gamified marketing solution from scratch, tailored to the specific requirements of the brand. While this option allows for a high level of customization, it often takes longer and can be more expensive. However, for brands looking for a unique and personalized gamification experience, this option may be worth the investment.
On the other hand, the second option involves utilizing Software-as-a-Service (SaaS) gamified marketing platforms that already have multiple built-in gamification mechanics and other tools.
Custom Solutions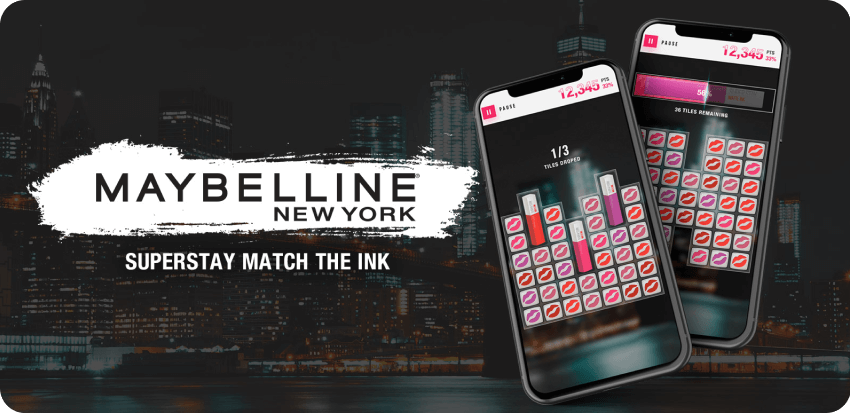 In terms of custom solutions, Fgfactory developed web-based marketing game Super Stay Match the Ink game for the Maybelline New York. This game was designed with the objective of product promotion and enhancing brand interaction. By incorporating interactive gameplay and appealing visuals, the game captured the attention of users and encouraged them to actively participate in the game. As a result, the Match the Ink game has had a profound impact on how users engage with the Maybelline brand.
Here is what the Director of eCommerce and Digital Innovations at L'Oréal says:
Since the game launched, the average user time spent on the website has jumped from under two minutes to about 24 minutes. Bounce rates have similarly dropped from 44% to 20%.
Thus, it shows that properly integrated gamification mechanics directly affect the effectiveness of the marketing strategy and customer interaction with the brand and indirectly affect engagement, loyalty and, of course, sales.
Ready-to-use SaaS Platforms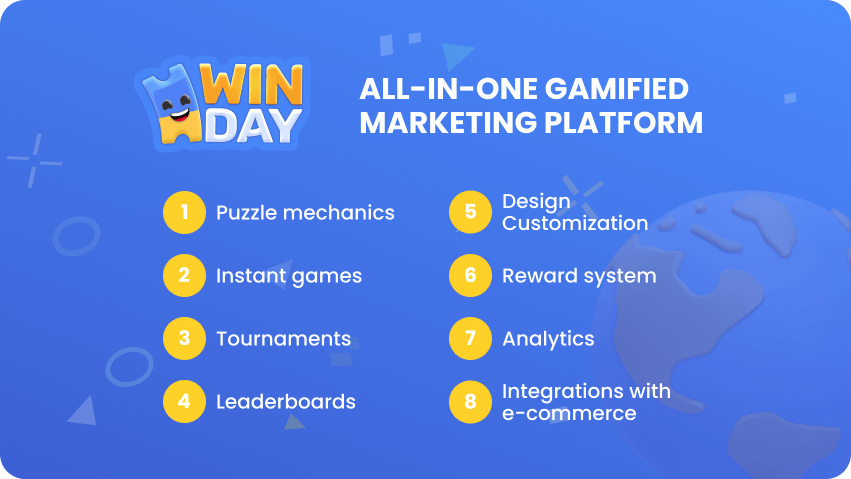 One of the well-known platforms is Winday – a SaaS platform for gamified marketing campaigns which can be easily customized and integrated into a brand's website. This solution offers a faster and more cost-effective way than building from scratch. Brands can select from a range of pre-existing options and tailor them to suit their specific needs without the need for extensive development.
Ultimately, the choice between building custom solutions or using a SaaS platform depends on the specific needs and goals of the brand. Custom solutions offer a higher level of customization but come with a longer development time and higher cost. On the other hand, SaaS platforms provide a faster and more cost-effective solution with pre-built options that can be easily customized. Whichever option is chosen, incorporating games for brands can greatly enhance their promotional efforts and customer engagement strategies.