1. Description and Technical Requirements
You provide us the detailed description of what you need to create. We also need details about the final assets that you are going to use.
This includes the information about the game engine, target platforms and devices, what will be the size of the character on the game screen etc. We also need to get the general description of the game, game mechanics and what else will be on the screen besides characters. We need to review examples of graphics style. They can be provided from other games. Probably you found some examples in our portfolio. Proper references can be also found on Pinterest, Behance, Dribbble, Artstation, Deviantart etc.
2. Concept art
Firstly we create rough game concept art based on the description and style references. At this stage the main target is to create the general shape and feeling of the character. So it can be just black and white.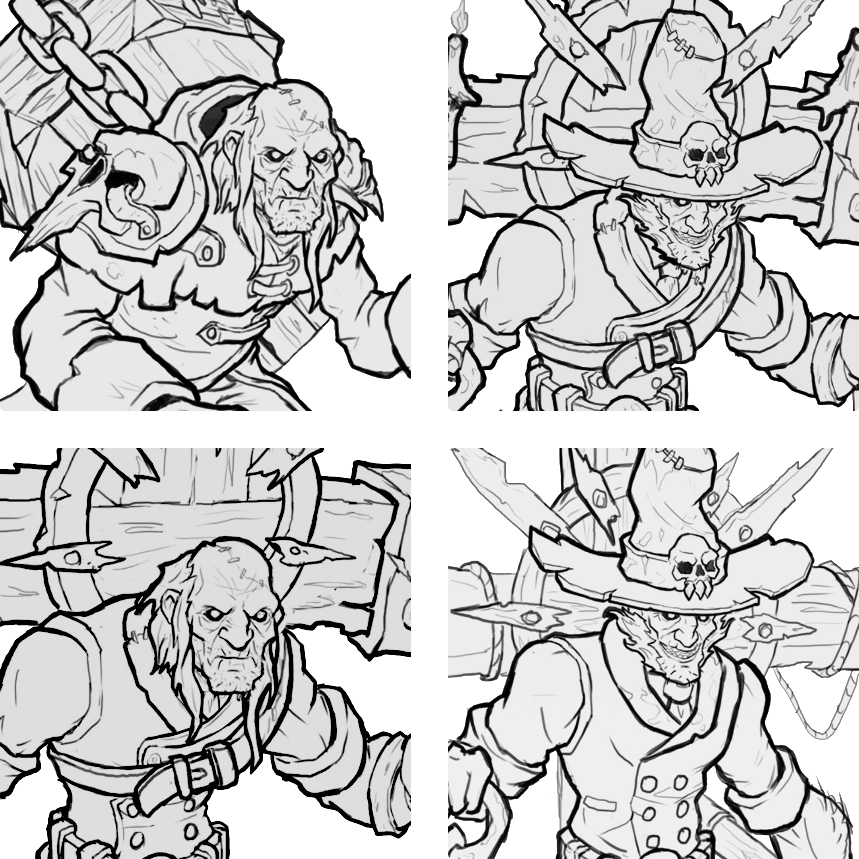 If the general concept is approved we make a colored version. Usually it's required to created several color schemes for the character to find the best composition that fits the game setting, atmosphere, character background where he will be used etc.

When the colored version is approved, we work on smaller details of the character, so everything will be clear for 3d artists during the modeling stage. The final character should be designed in all required views and angles so his all parts are clear for further modeling.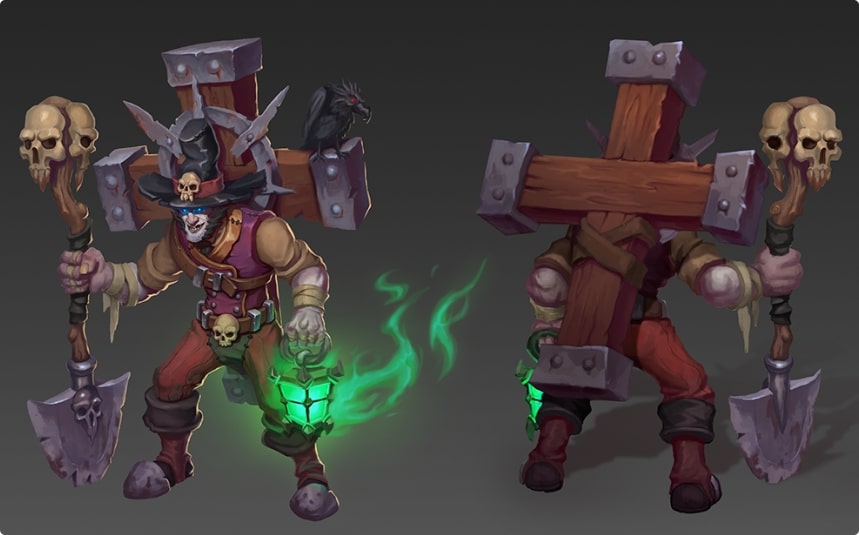 3. Modeling
Firstly, we create a high poly model of the character. High poly model is used to create high quality textures for a game model. Usually in-game models are simplified to work properly and smoothly in the game engine but model textures are done using high poly models. In this case model textures will still be of high quality. It is also for high quality renders for promo materials and in-game menus.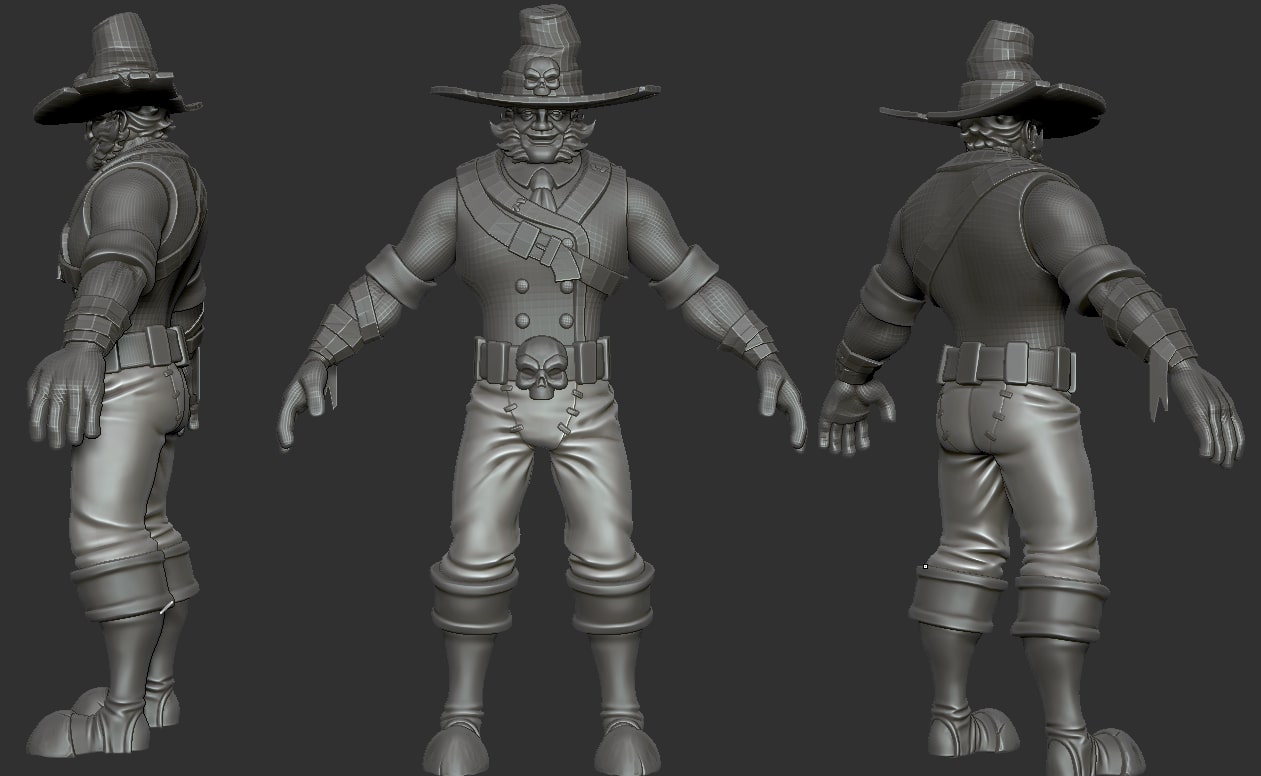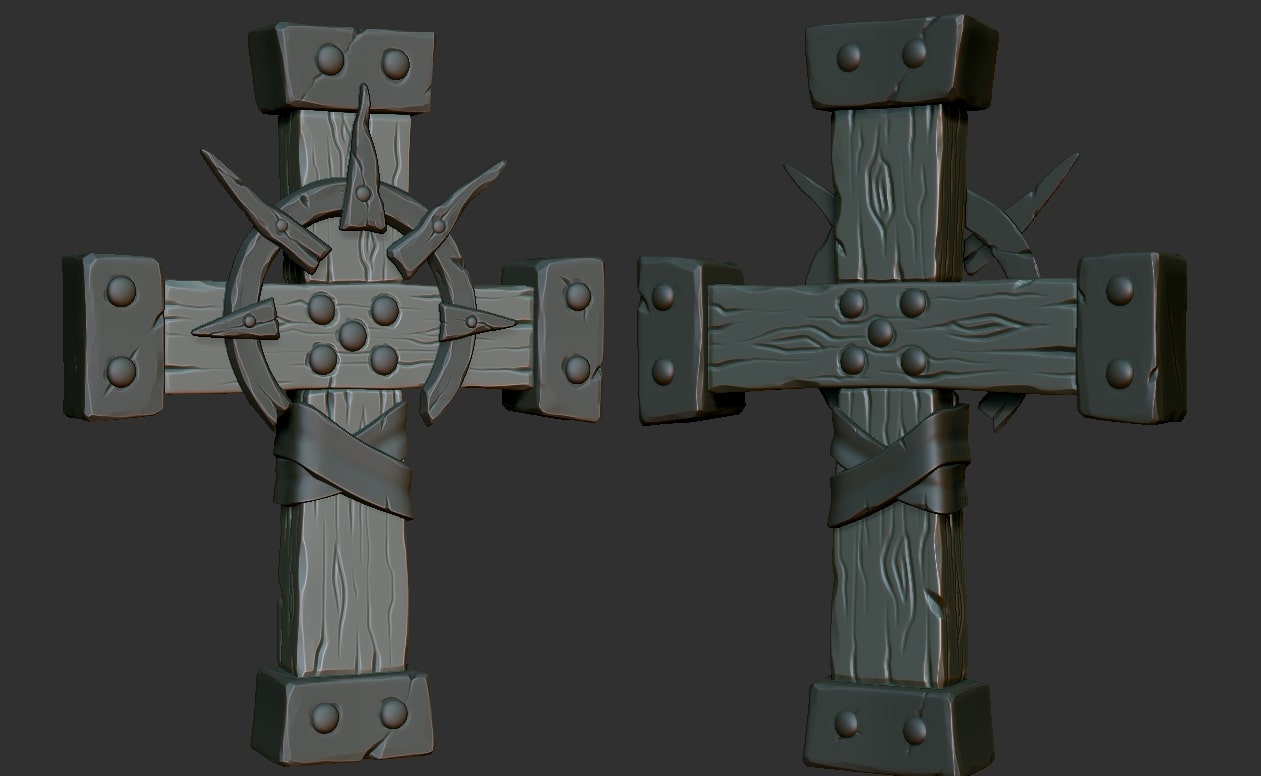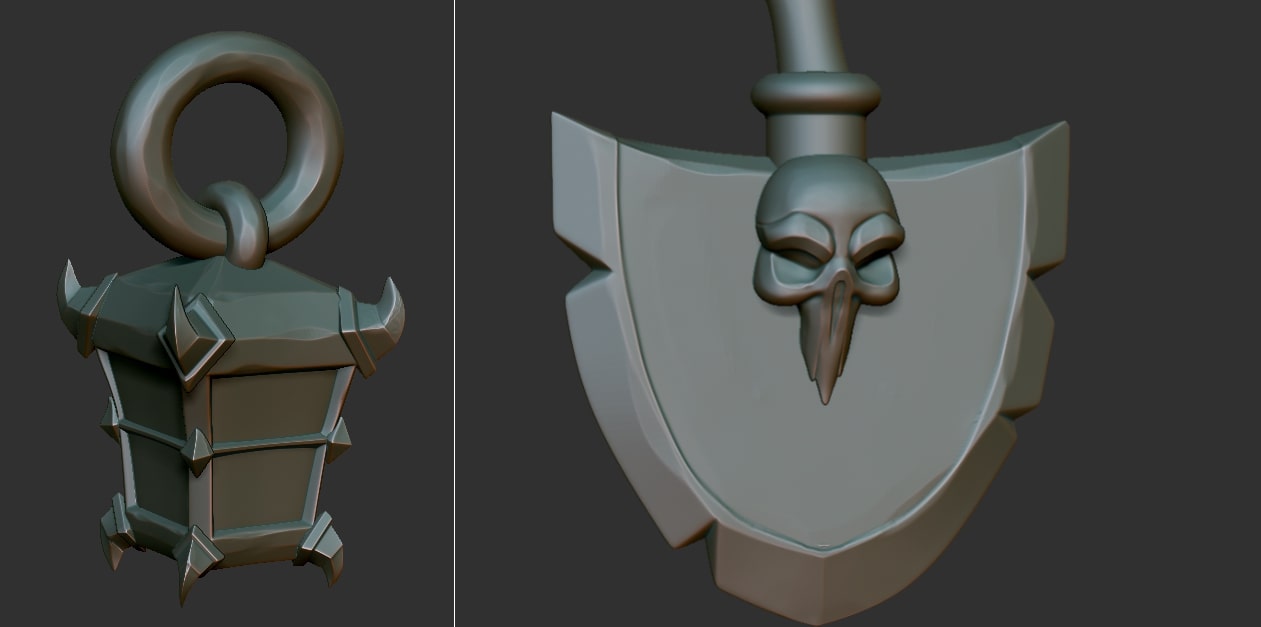 4. UV
Further retopology / UV stage is done to create an optimized mesh loop and UV. Then we bake details from the high poly to the low poly model, got a Normal Map, Ambient Occlusion and Cavity.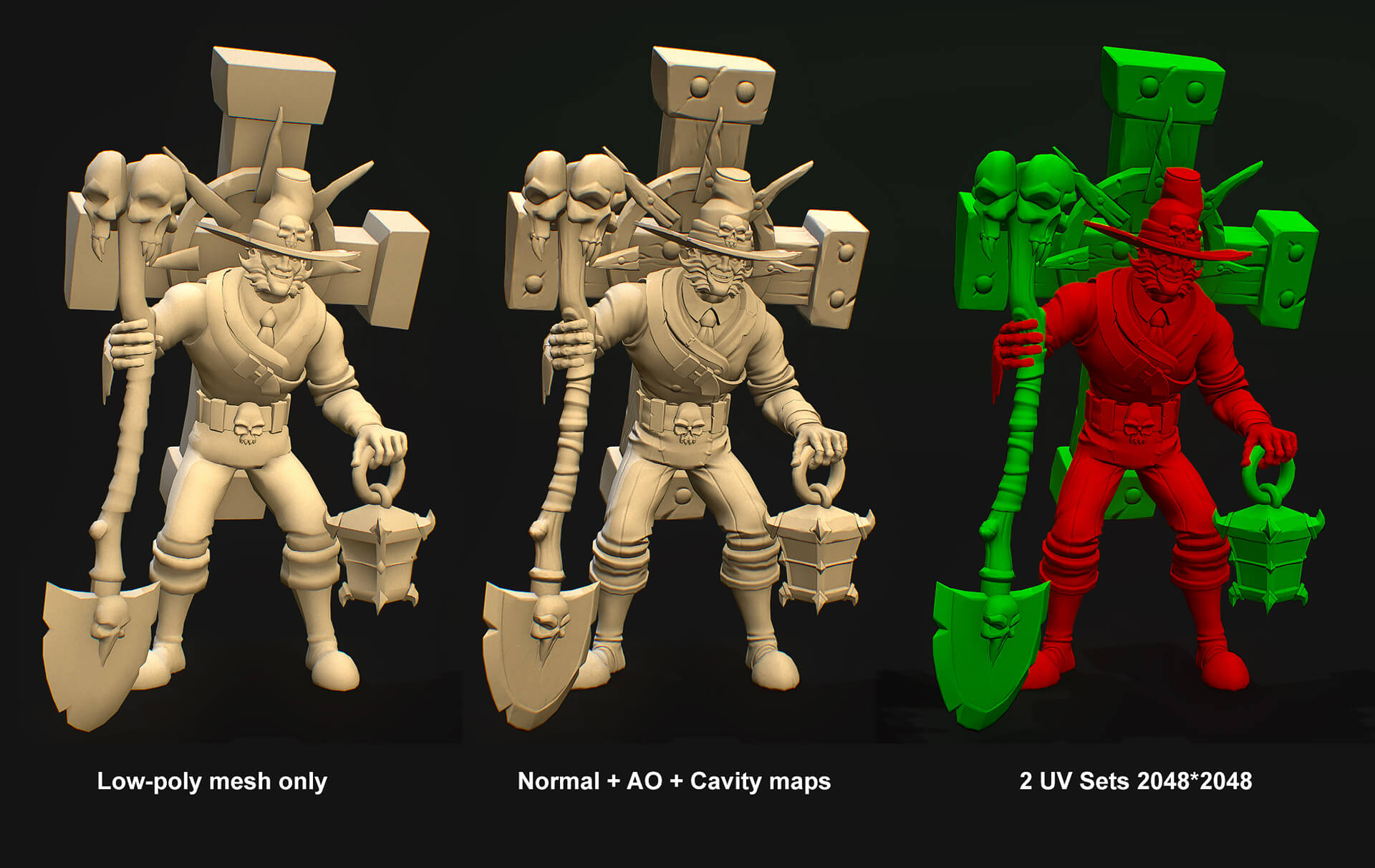 5. Texturing
Texturing stage goes right after that. Depending on the style a character should be hand painted to convey colors, shadows and light of the cartoonish style or covered with realistic or semi-realistic textures to achieve the realistic style and look.
In the current work for the texturing we used specular / glossiness pipeline because it's more suitable for stylized characters than PBR. Firstly a Diffuse map was drawn, then Specular, Glossiness and Emissive maps were improved.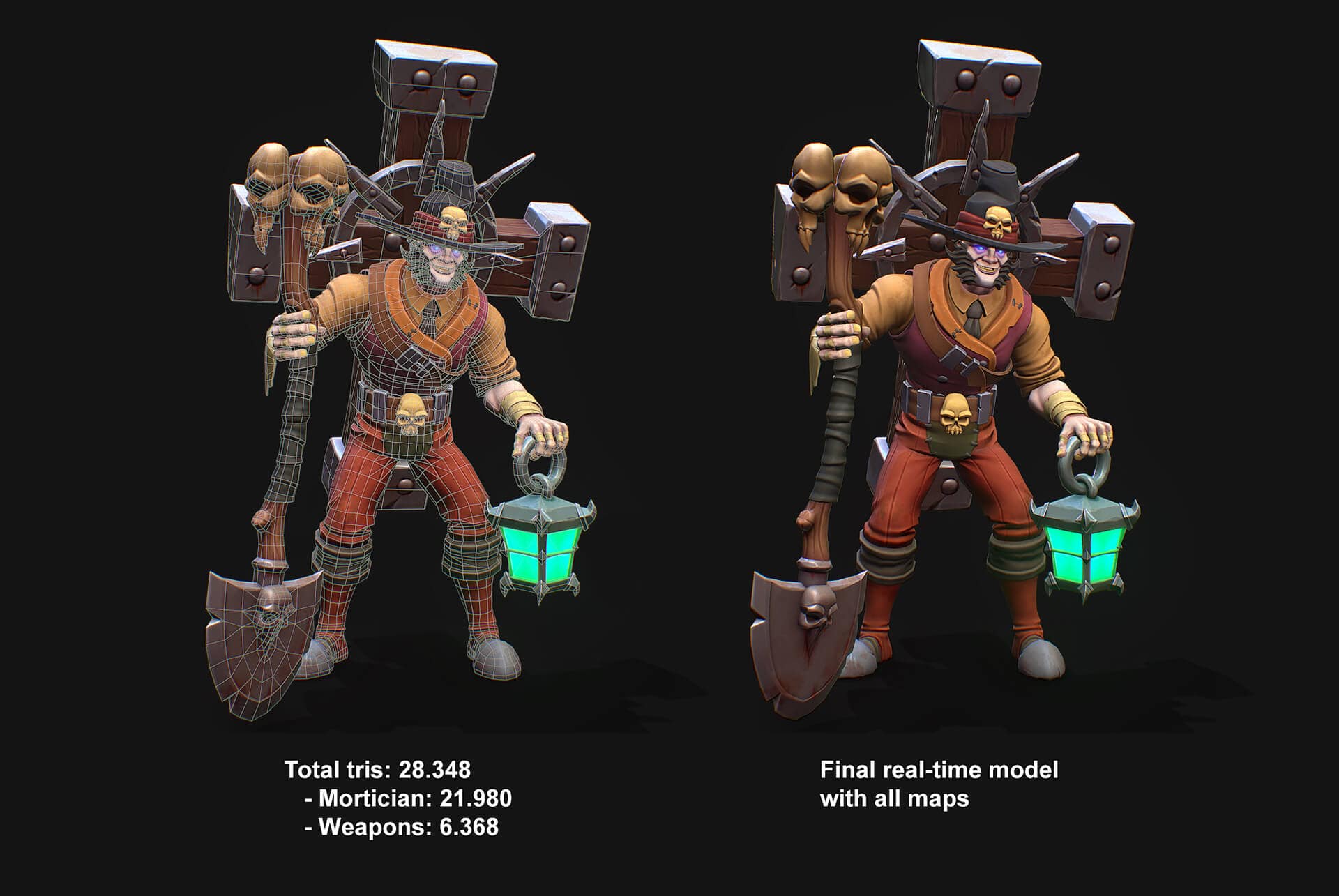 6. Final results
After texturing and rigging the model is put in the idle pose and real time visualization is done with Marmoset Toolbag to setup light and effects. Optionally the model can be uploaded directly to the game engine for initial tests. Further work on the character animation will be done depending on the game purposes.