Starting an online gambling business can be lucrative and rewarding with the right approach and dedication. Suppose you're a game developer or entrepreneur interested in the rapidly growing online casino market. In that case, it's vital to understand the basic components and steps involved in creating a digital gambling app.
Are you curious about learning how to start a gambling business? Here is a guide on building an appealing online gambling platform that can help you get started. At Fgfactory, we specialize in providing high-quality casino game development services that prioritize the integrity of the game. We will delve into the intricacies of the digital casino landscape, explore its essential components, and provide practical steps to bring your vision to life.
How to start an online casino?
When starting a successful online casino business, you must partner with a reliable and experienced casino game development company. This company should have the expertise to create high-quality, addicting gaming applications that help to keep your participants returning for more. So, research and find a reputable casino app development company to help you achieve your goals.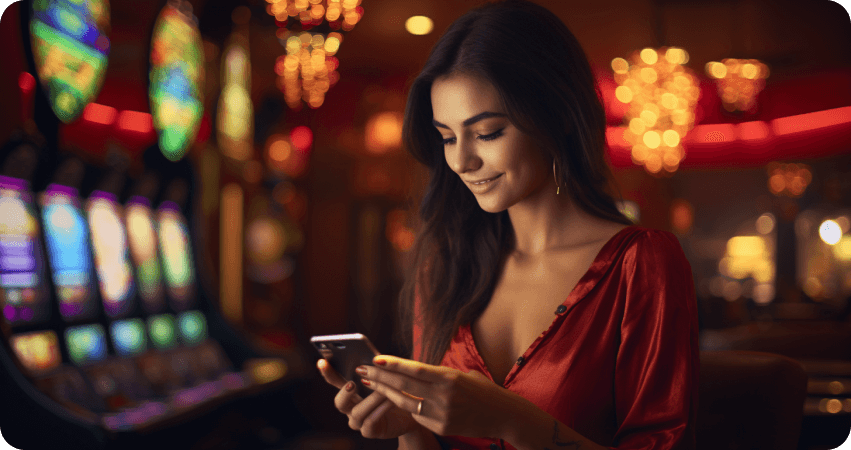 Additionally, it's essential to have a strong marketing strategy in place to attract and retain customers. With the right team and approach, you can evolve a thriving online casino business that delivers a top-notch experience to your players. With the growing popularity of online gambling, it's no surprise that more people are considering entering the industry. However, it's important to note that obtaining an online gambling license is a key factor in operating a legitimate and trustworthy business.
First steps
Starting an online casino is a complex task. It requires careful planning, market research, and a solid business plan.
Market Research. To succeed in online casino development and the entire gambling industry, conducting thorough market research is crucial to identify your target audience and their preferences.
Business Plan. When seeking investment or financing for your online casino project, it's crucial to have a comprehensive business plan that includes your goals, strategies, budget, and revenue projections.
Moreover, regulatory changes in various countries have also played a significant role in shaping the digital casino landscape. Many jurisdictions have legalized online gambling or relaxed regulations, creating favorable conditions for operators and developers alike.
Legal issues
Jurisdiction Selection. Consider selecting a jurisdiction known for its lenient online gambling regulations, such as Malta, Gibraltar, Isle of Man, and Curacao.
Licensing. Apply for the necessary gambling licenses and permits. The type of license required may vary depending on the countries you plan to operate in.
Legal Consultation. Comply with all online gambling regulations by seeking expert legal counsel.
Technical criteria
After clarifying and resolving the priority issues related to planning and legal framework, it is necessary to determine the technical criteria of your online platform.
Platform Selection. When deciding whether to create a mobile app or a web app that works on all devices, it's essential to consider your project's specific needs and goals. If you focus on creating an online casino programming platform, a web app may be the better choice as it allows easier access across devices. However, a mobile app may be the way to go if you want to create a more immersive and interactive experience. Ultimately, it depends on your specific vision and goals for the project.
Mobile support. It has become increasingly important for casinos to offer a mobile app to attract and retain players. The convenience and accessibility that mobile apps offer have made them a must-have for any casino that wants to remain competitive in the industry. Investing in a mobile casino app could be your most brilliant move if you want to stay ahead of the game.
User Experience (UX). Prioritize a user-friendly interface and smooth navigation to keep players engaged. The UI design should be engaging yet easy to understand, allowing users to find their favorite games quickly and access other essential features like account settings or customer support.
Security. It is crucial to ensure strong security measures are in place to safeguard player data and transactions in digital casinos. Such casinos rely heavily on secure and efficient payment systems to enable players to make deposits and withdrawals. These platforms offer multiple payment options, including credit cards, e-wallets, cryptocurrencies, and bank transfers, which provide convenience to players worldwide and maintain the highest security standards.
Cross-Platform Compatibility. Ensure your casino app operates smoothly on different devices and screen sizes.
By incorporating these essential components into your digital casino, you can create an immersive and secure platform that caters to the needs of modern-day gamblers.
Essential Types of Games in Casino Game Development
Regarding gaming, two options that have gained significant popularity are slots and bingo. These games require a complex approach to details to ensure a smooth and satisfying user journey.
At Fgfactory, we carefully craft every aspect of such game mechanics, delivering a fair and entertaining adventure, from designing the interface to developing the algorithms that govern gameplay. No matter you are excited about spinning reels or the anticipation of waiting for your win numbers, both slots and bingo offer individual and engaging user journeys that can provide endless entertainment.
With a strong understanding of your target audience and the features they're looking for, you can create an online casino app that stands out from the competition. One way to achieve this is through outsourcing game development to experienced professionals who can bring innovative ideas and cutting-edge technology to your app. This can help ensure that your app stays ahead of the competition and continues to grow in popularity among users.
Slot Game Development
Online casino game development demands a deep knowledge of game mechanics, balance design, and other component production, especially when creating compelling slot games.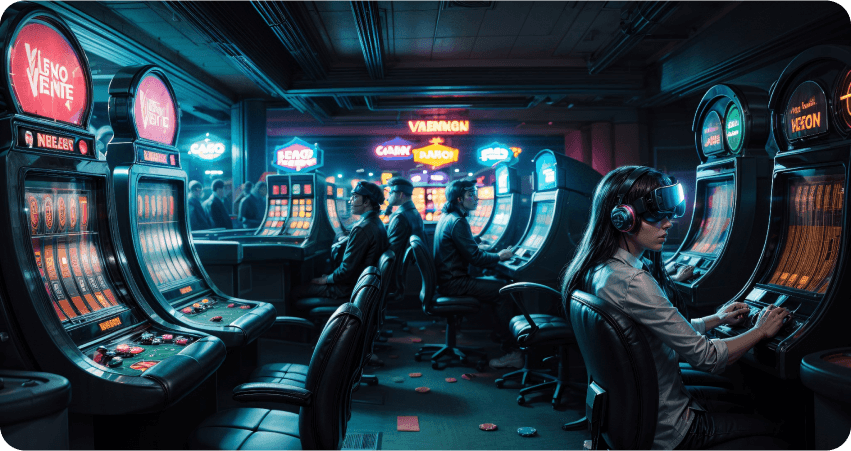 Such games generally include further phases in the production:
Concept and Design. Generate creative themes and designs for slot games. Captivate players with eye-catching graphics.
Mathematics and Algorithms. To ensure fairness, develop the mathematical models and algorithms that govern the game's mechanics, including Random Number Generators (RNGs).
Graphics and SFX. Invest in high-quality visual assets, sounds, and other effects to enhance the player experience.
Testing and Balancing. Thoroughly test the slot game to ensure it is balanced and fair.
Bingo Game Development
When it comes to online gambling, bingo is a highly sought-after game. If you're looking to develop bingo games, it's essential to consider certain factors. These may include aspects such as game mechanics, user experience, and accessibility, among other things. By taking a thoughtful and comprehensive approach to game development, you can create an engaging and enjoyable bingo game for players.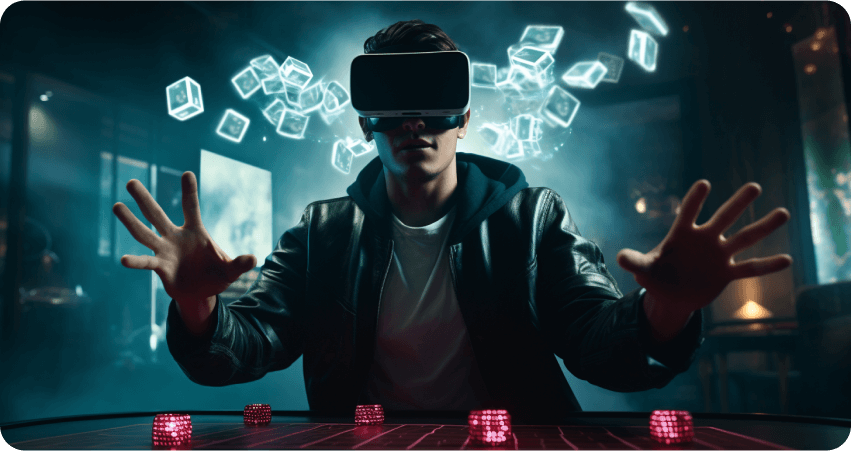 Here are some recommendations to take into account:
Variety. To cater to a diverse audience, creating various versions of bingo games is recommended.
Multiplayer Functionality. Add multiplayer features that enable players to engage and compete with one another in real time.
Randomization. As we said before, implement a reliable RNG system to ensure fairness.
Technical Components of a casino game development
Typically, a casino platform is a multi-component system that connects various functionality and different types of users into a single flow of interaction. Let's look at the high-level components of a classic online casino system.
Front-End Development. Design an appealing and user-friendly interface for your online casino. It involves designing a homepage, game lobby, and user account management system.
Back-End Development. When setting up a server infrastructure, database, and payment processing system for casino game programming, it is crucial to ensure they are secure and scalable.
Payment Gateway Integration. Integrate reliable payment gateways to facilitate deposits and withdrawals. Support various payment methods, including credit cards, e-wallets, and cryptocurrencies.
Player Account Management. Create a system to manage player accounts securely, which includes registration, login, and player profile management.
Security and Fair Play. Invest in robust security standards, such as SSL encryption and regular audits, to ensure fair play.
When creating an online casino platform, we consider a few critical aspects to integrate safe conditions for players.
One of the most crucial components is establishing a highly protected infrastructure that allows easy access to games and other side components. It involves implementing measures to safeguard against security breaches and unauthorized access to sensitive player information.
Additionally, it's essential to consider factors such as user authentication protocols and robust encryption mechanisms to enhance the platform's security further. Players can enjoy a safe and secure gaming experience by taking these steps, while operators can rest assured that their platform is protected against potential threats.
Launch and Monetization
When you've done all the groundwork, it's time to set your online casino in motion.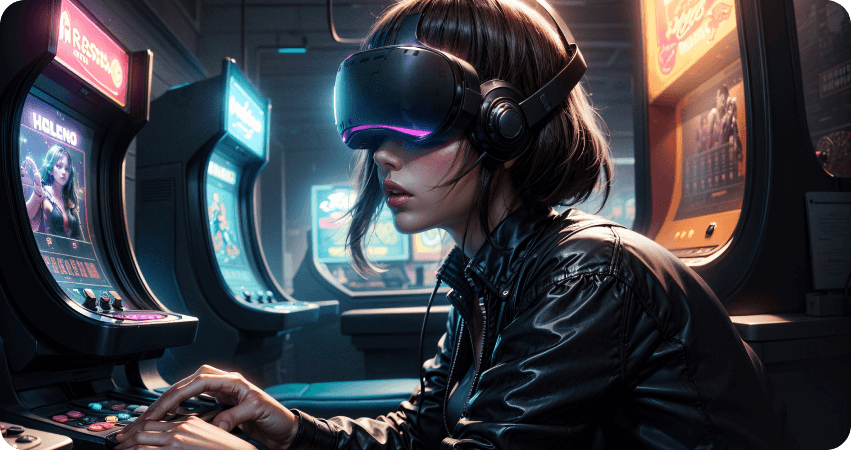 Keep in mind that there are different ways to monetize your venture, such as:
Licensing Fees. If you're interested in starting an online gambling business, one potential revenue stream is charging licensing fees to other online casinos that wish to use your casino game software. It can be a lucrative way to generate income while controlling your intellectual property.
Player Deposits and Wagers. Earn income through player deposits and wagers. Implement a revenue-sharing model with game developers if you use third-party games.
Take care of various options for promoting your platform, attracting new users and retaining your current audience:
Promotions and Bonuses. As a custom casino game development studio or solo developer, offering attractive promotions and bonuses is one of the most effective ways to attract and retain players.
SMM. Social media integration is crucial for boosting player engagement in online casinos. Game developers can create a community among players and improve their gaming experience by adding features like leaderboards, achievements, and multiplayer options.
Conclusion
Starting an online casino business and creating a digital casino can be profitable if done correctly. However, thriving in this fiercely competitive industry demands meticulous planning, adherence to legal regulations, and prioritizing the development of exceptional casino games. By following the crucial steps in this guide, you will know how to start an online casino and establish yourself for triumph in the ever-evolving realm of Internet gambling.